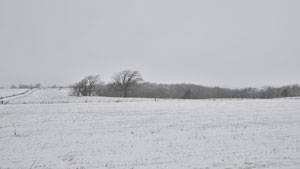 A skiff, a flurry,
a snow storm, a blizzard
we have them all
on the prairie!
For cash grain farmers
the same applies
to meetings during winter!
The constant change, in agriculture
drives us to always be learning
So, when winter comes
so do meetings
and they come like the snow
Computers help
an enormous boost
to be in touch almost daily
with colleges and universities
and providers galore
with information
This is they age,
some say,
of 'information'
where knowledge is the new wealth
Genetics, computers, GIS and GPS
in skiffs, and flurries
in storms and blizzards
available!
Blowing about us!
Swirling around us!
Machines and markets
policies and government
sometimes all combine
to bury us with information
so, we sift and sort through meetings
all winter, except Christmas week.
What a ride!
A 'slay' ride wherein we
slay the dragons that oppose us
Diseases, weather, bugs,
Regulations storming at us
We face them all….
Ah, come sweet spring
and the planting
time again on the tractors
sowing the seeds
in the mother earth
rich black loam inviting
warm sun beckoning
we do it again!
Communion
with creation, and the Creator,
what a combination!
Blessed, we are, to be
Farmers
simple farmers
Right?
Lin 2/2012
164