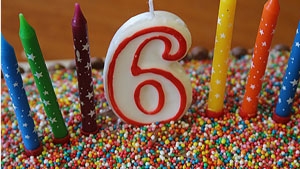 A little girl of 6
smiles and frowns
party gowns and frilly things
A thousand million things
flying around her world
Once was a toddler
looking up
giving hugs that warmed some hearts
Still she leaps
and hugs some folks
some day she'll knock them down!
Her mind is growing quickly
she likes
she doesn't
She sings and dances
she reads and listens
and yes she talks!
Her laughter is so beautiful
Oh, so many ways
she fills the days with good
with blessing
Taller and taller she seems to grow
in no time passing mom
What child is this
born in love
nurtured in love
living in love and grace
Evelyn, Grace,
Happy Birthday!
Love, Grandpa
September 28, 2008
066