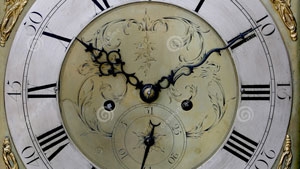 Put together over years
the island was a refuge
the world whirling, swirling
in chaotic ways
power and money soaring and sinking
the island was a place
where perspective rested and grew
 
Every shelf, every wall,
every cupboard and every drawer
spoke smoothly of the couple
whose lives were tapestry to see
Grandma lived there.
 
Colors, patterns,
art and memories
reflected times and places
Grandma was a home maker.
 
The nook where he devoured
the Trib and WSJ
the local paper here
and hometown paper Kentucky,
the plain steel office desk
and common office chair
where he raced through computations
checking, correcting the IRS
Reading (devouring) facts and figures
The love seat couch in the den
where movies were watched together
 
Small wonder, the island became
so precious at the last
when a worn out body settled down
to 'put in time'
do final things….
So fitting the island was
where he passed
quickly and without pain
from this life to the next
 
The island now has waves
of distribution to the family
Week by week, items leave
Room by room the island empties
sometime soon to some new owner
 
Nothing is the same.
Yet it is.
The prairie seasons changing
winter will melt into spring
and new life will come
as always
 
New islands are forming
east coast to west coast
new tapestries of life are being woven
every day, the threads that bind us
can become stronger
 
We are left to consider
what it all means
how we shall then live
Will we invest ourselves in people
and in things eternal?
 
Remember
Grandad's Island
 
Selah, Lin 1/2013 
210