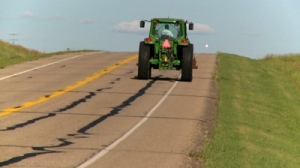 Retired from the Presidency
Champaign County Farm Bureau
but, really, getting 'a new set of tires'!
Still doing, still involved, still thinking!
Retired from Parkland
no longer a board member
no longer chairman
but, here, a different automobile
still self propelled, still moving
still doing, still thinking
Poking, here and there, with ideas
Retired from state college business
Illinois Community College Trustees Association
No longer on committees
No longer on the board
No longer an officer
Secretary, vice president, President
retired, not tired, but
still doing, still thinking, still poking
So I've been retiring for fifteen years already!
How's that working for me?
Different tires, different 'modes of transportation'
and not enough time!
More books to read, more magazines and newsletters,
more issues, more policies to think about
create amend or delete
Plenty to do, to think about, to poke around in and with and…
Fascinating, the ride!
All along life's highway we go
sometimes flying (Japan to Turkey, Antarctic to Arctic)
sometimes driving (Maine to Florida, Canada to Mexico, Seattle to L.A.)
sometimes thinking… all over the planet!
Sometimes in history, sometimes now, sometimes future!
No 'whoa' to me yet!
I'm getting new tires!
I'm getting a 'new ride'!
What is it?
I don't know yet! Never did!
Just keep 'knocking on doors'
that just keep opening!
Praise God from whom all blessings flow!
Lin, Almost Spring 2015
287